Acknowledgment:
Wangkheirakpam Sujata (Chemistry department, Langol- 795004 NIT Manipur, India)
Purnima Laishram (Department of Chemical Engineering and Biotechnology, Taipei City, 10608 Taiwan),
Subash Chandra Mandal (Department of Pharmaceutical Technology, Jadavpur University Kolkata -700032 India)
The Meitei have the puyas a well documented book on almost all aspects of life. Yumbalon and yumsharol are such portions. Yumbaloon deals with the way family life has to be carried out. Yumsharol deals with how a construction has to be carried out. Maibaron or hidaklon is a collection of the medicinal natural products of Manipur.
Traditional medicine has been a good lead for drug discovery. Hidaklon is an important data for leads of drug discovery for the whole world. Auricularia species which is Uchina used for liver healing was investigated and its liver healing property was scientifically validated and many are in the process of Validation.
The Maibaron is written in the Meitei Mayek script in wooden barks. Some of the collection of natural products has been validated. During the reign of one king, the Puyas were destroyed but it was saved in different portions 1-5. The All Manipur Maiba Maibi Association is one organization that is safeguarding the Hidaklon collaborating with the Institute of Bioresources and Sustainable Development -Imphal .
The Puyas are a big treasure for the Meitei and the witness of the rich cultural heritage of Meeteis. The rich bioresources can be tapped taking guidance from the hidaklon for people residing in Manipur. Kum strobilanthes flaccidifolius is a plant which has been there in Manipur from immemorial. It has been used traditionally for dyeing cloths from this plant and it has many other properties. Many value-added formulations have been developed from this plant.
Kum has been used for dyeing cloths in olden times. The place Kumbi was named after this plant. The people of Kumbi were engaged in dyeing. But as of now, it is very hard to find kum plants even in Kumbi. The famous Kum phanek which every Meitei lady should keep is being dyed using this plant.
Poppy papaver sominiferum is a plant from which opium is extracted. Opium is easily extracted by cutting the pod of the poppy flower. As the alkaloid hardens it is the opium extract. Morphine can be manufactured from opium. The extraction is very simple we have seen small children doing the extraction.
Comparatively planting other crops the cultivation of poppy fetches more money. So people belong to far rural areas are tempted to plant poppy. In very far-flung rural areas where generating an income is very hard people are prone to go for poppy cultivation for making a living. They might have been misguided by some people.
Now we have a big problem because of this poppy cultivation. Our hills are deforested; there has been a drastic change in the climatic condition of Manipur and many other unwanted aftermaths. The poppy cultivators must be insecure as because of the unwanted outcome government has taken strict actions to stop it.
But they don't need to panic as in our hidaklon we have many plants that can be used in a sustainable way to generate high-value-added products. I have heard the poppy cultivators admitting that they are just cultivating poppy. So they don't need to get disheartened. They can cultivate kum. They can be sold for generating dyes and other high value compounds. Like morphine is derived from opium. Indirubin is one high-value compound which is 240 cores per kg can be isolated from the kum plant. Kum plant is a perennial. In the case of poppy collection of seeds and planting is required but for the case of kum, this isn't required.
It is a candidate solution for the present problem of deforestation, crisis, etc. It is a request from the meeteis community I am part of and an effort to end the gap generated. All the people of Manipur, all the different 34 communities can take up this plantation of cash crops to generate proper income. With the different schemes like start up, go to hills, etc we can make it so please come for the practical solution. This is a very small effort from a citizen of Manipur to bring the old amazing normal life where 34 communities live in harmony.
References
Sujata, W (2018) Traditional and Folk Medicine as Target for Drug In: S C Mandal. (Ed) Discovery Natural Products & Drug Discovery: An Integrated Approach. Elsevier. Radarweg 29, 1043 NX Amsterdam, The Netherlands.pp.29-56.
Sujata,W, Nomita D.S &Subhash C. Mandal (2021),Phytochemicals and Investigations on Traditionally Used Medicinal Mushrooms.In:Subhash C. Mandal, Raja Chakraborty, Saikat Sen.(Eds). Evidence Based Validation of Traditional Medicines.Springer. Midtown Manhattan, New York City.pp965-984.
Sujata. DW Joshi DD (2017) Screening and comparison of two edible macrofungi of Auriculariaspp,. Current Science112, (3) 10460-463.
Sujata,D.W.,Joshi,D.D.,Geeta,D.L.,Dipak,B.&Lokesh,D.(2018).Hepatoprotective Effect of Auricularia delicata (Agaricomycetes) from India in Rats: Biochemical and Histopathological Studies and Antimicrobial Activity. International journal of Medicinal Mushrooms. 20(3), 213–225.
Indian Patent Application No.0695/KOL/2013 filed on 11.6.2013.695/KOL/2013 publish number 50/2014.Indirubin a anticancer compound which cost 12000 rs per 5mg. A method was created to isolate it from Manipuri plant Kum.
Indian Patent Application 0934/KOL/2014. A completely nice smelling herbal hair dye with no harmful chemical
Indian Patent Application No.: 201931028255 2019. A nutraceutical for curing metabolic syndrome which maintains blood glucose, blood pressure and lipid.
Indian Patent Application No.: 373068-001, 2022. A low cost design and process for extraction of fragrances and flavors.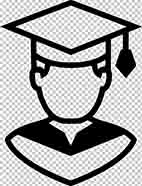 The writer is a scholar in the Chemistry Department, NIT Manipur, Langol- 795004, India