In Classrooms or Out in Nature
Towards the end of our one year course under RUSA sponsorship, FPSJ sends out its students to various media organisations, TV as well as print media, for a 2-week internship. The destination depends on the choice of individual students and availability of space and willingness to accept them at the target offices. From 2020, "FPSJ Review of Arts and Politics", a sister web portal, also has begun accepting interns.Classrooms can get dreary if the applications of theoretical skills imparted remain undemonstrated and obscure. FPSJ therefore takes students out on study tours at intervals to break this monotony, but more importantly because we believe good journalism is also about getting a good grip of the world around, and not just armchair pontification.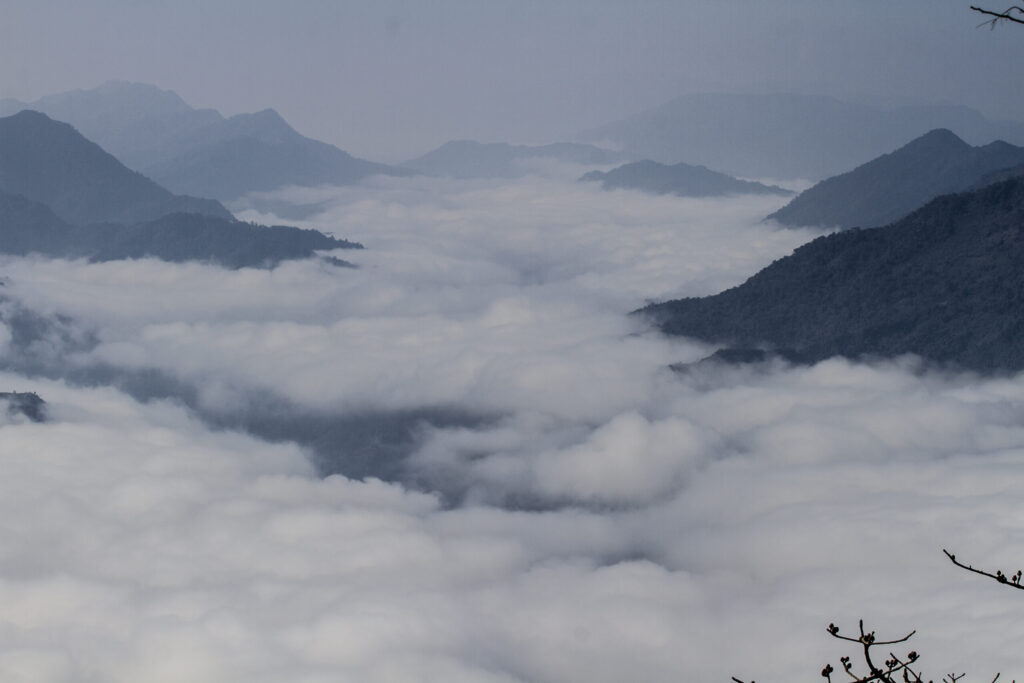 Leimatak Basin
The Leimatak basin which leads to Khoupum Valley on any given winter morning can take on the visage of a river of clouds.
Comarades Always
Two 2nd batch students appreciating together a picture they clicked of the Khoupum Dam, perched atop wall of the dam.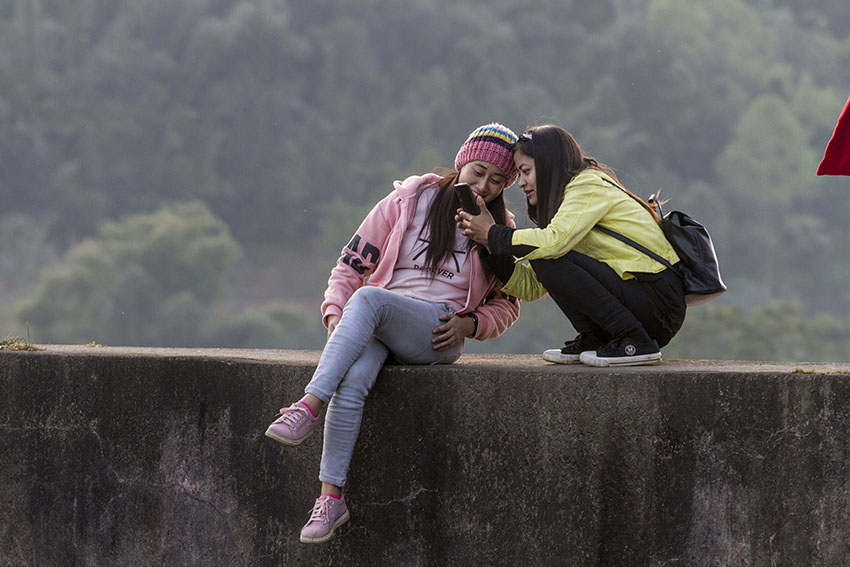 Standing Together
A group of 1st batch students sheltering together under limited number of umbrellas caught atop Nungshigum hills in a sudden shower. The Manipuri saying, "chaminaba haobani; puminaba yangbani", or "food shared is tastier; burden shared is lighter" is on display here.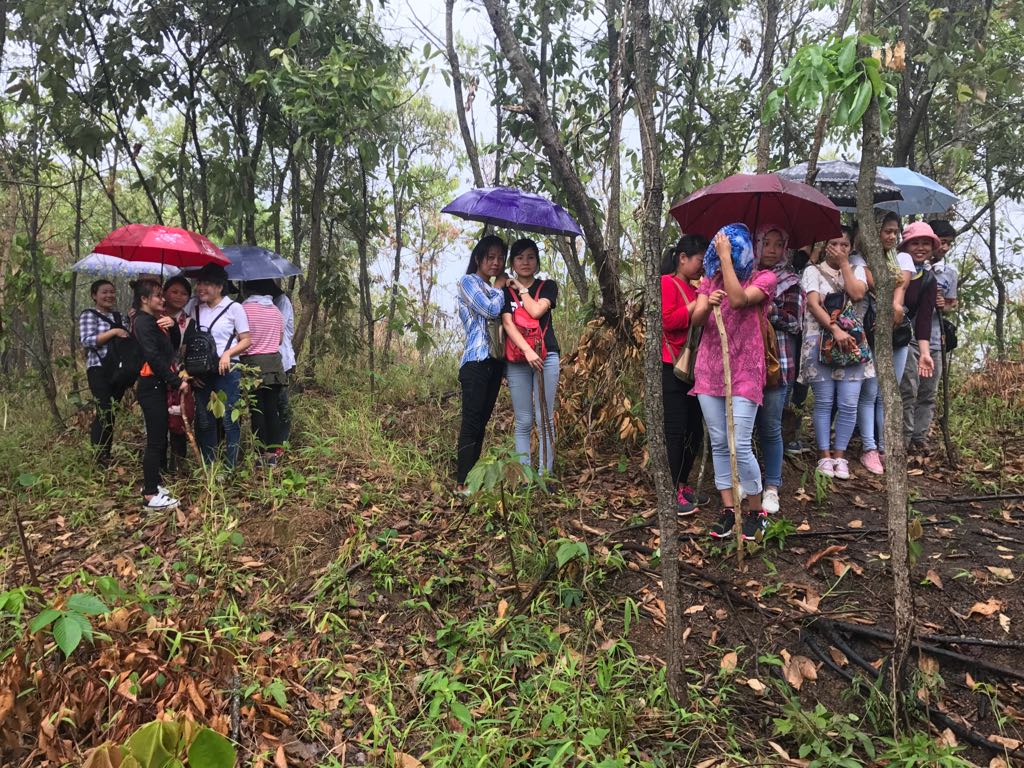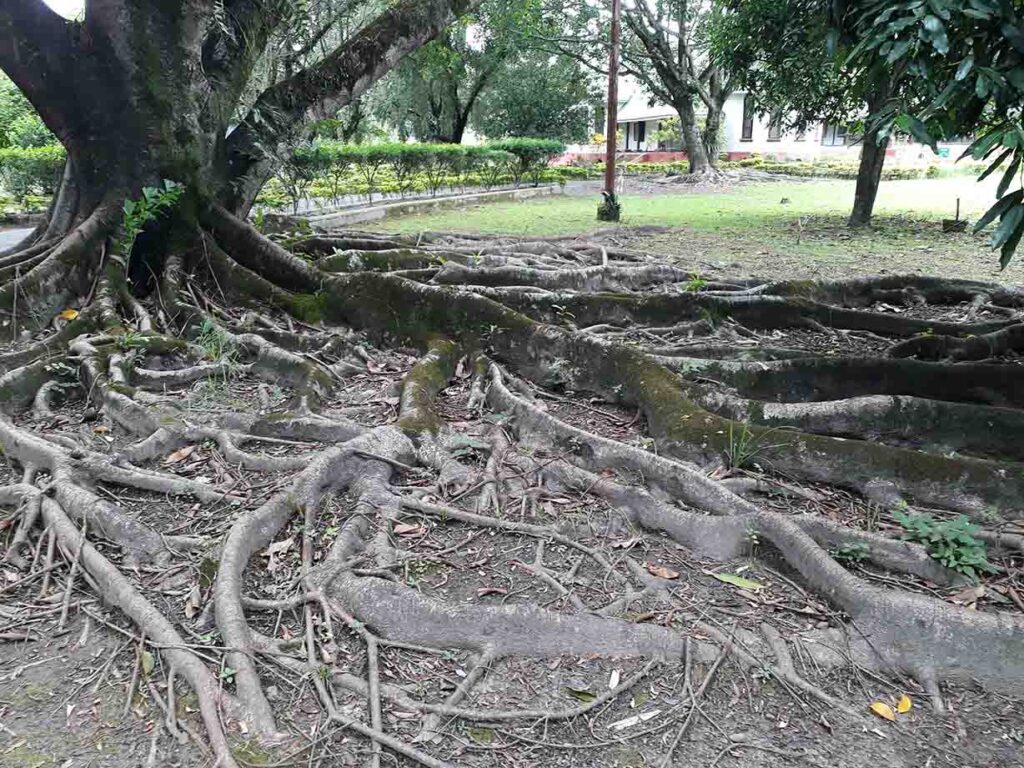 Roots Imporant
Roots of a tree at the Slim Cottage, located at the Kangla. This is where Field Marshal William Slim, considered the military architect of the Allied victory in South East Asia during WWII. We encourage our students to go out into the world and meet the challenges ahead but also never to neglect or undermine their roots.