Free Press School of Journalism
Introducing Journalism to Undergraduate Students
FPSJ 3rd Batch
1. At a conference on "Future Ready Manipur - Looking Beyond Ethnicity and Insurgengy" organised by the Director General Assam Rifles in collaboration with the Manipur University at the City Convention Centre, Imphal
2. FPSJ 2022-2023 batch students at the Imphal Peace Museum, posing for a photograph with a delegation of Japanese scholars and officials of the Sasakawa Peace Foundation after a function. In the middle is also the state education minister, Thounaojam Basanta
Batch-1 students and staff atop the historic Nungshigum Hill, Imphal East where a crucial battle was fought between the Japanese and Allied troops during WWII.
Our belief is that journalism of depth has to have a good grounding in an understanding of the society, geography, places, peoples, their economies and the social mechanisms, of the environment journalist live and work in, first and foremost. The journalism must also be able to see these same realities against the larger context of the country and the world. Hence, we combine classroom knowledge pertaining to journalism and related matters, field tours, participation in seminars, workshops and lectures etc.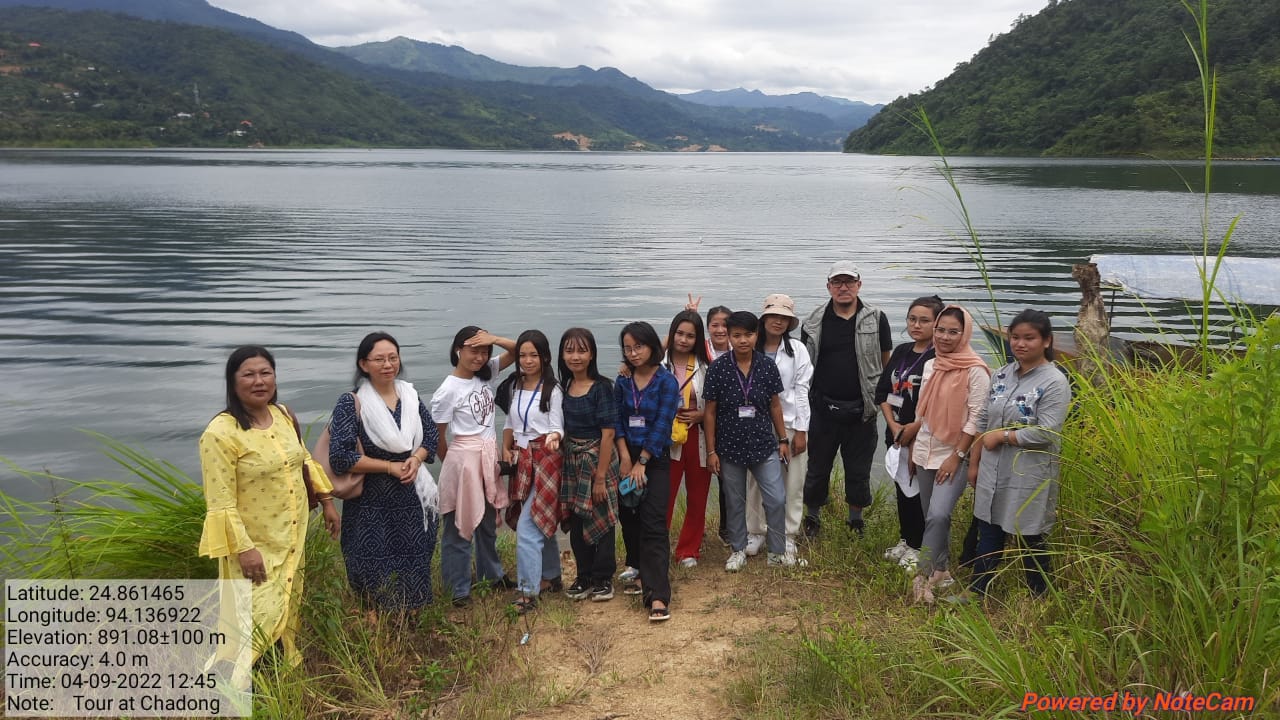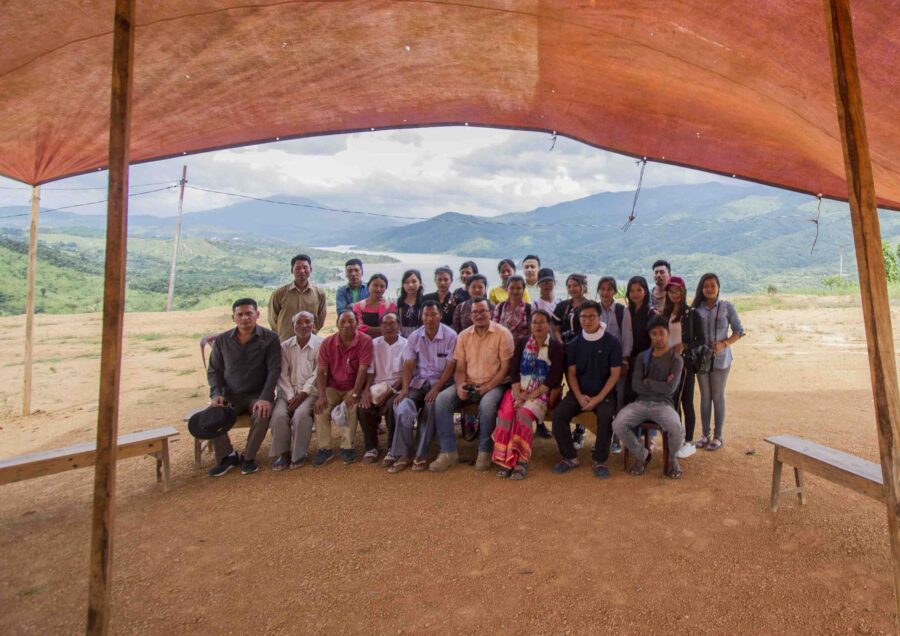 Photo captions clockwise from top:
Our 1st batch students caught in a sudden shower on top of Nungshigum hills.
Some of our 2nd batch students having fun during a trip to Andro.
Another group of our 2nd batch students taking selfies at Khoupum Valley.
Our 3rd batch students on the banks of the Mapithel Dam reservoir at Chadong village.
Our 1st batch students posing for a group photo with Chadong village elders after a meeting at the village. The picturesque Thoubal Dam lake is in the backdrop.
To the extent possible we make sure our teachings are not confined in classrooms. Instead, periodically, we take our students on study tours to different places of importance in Manipur. These are out outdoor classes where students are encouraged to get a feel of the ground. We believe, good journalism is about developing a good and reliable intuition of the people and place the journalist works in. Not only is this about honing the sense of where the newsworthy action most likely would be, but also being fair to the subjects being reported.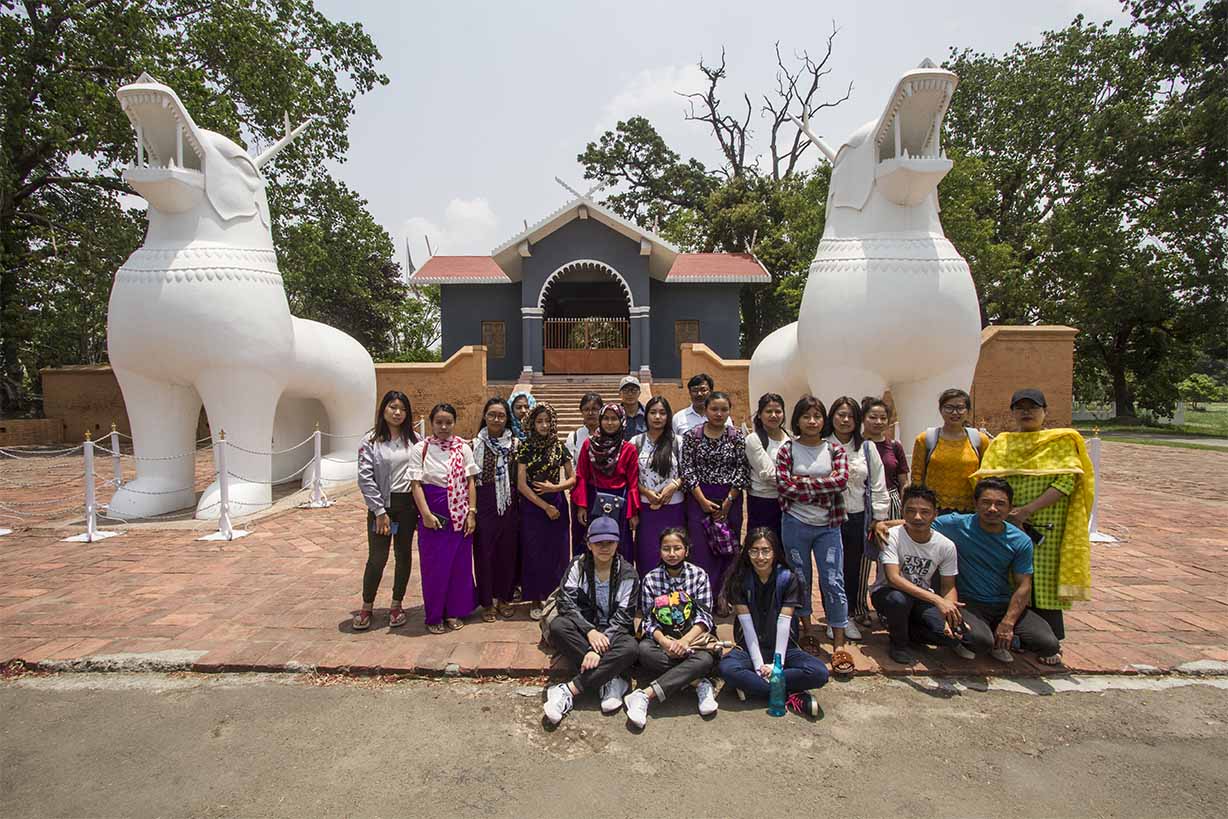 Captions: Clockwise from top:
Our 1st batch students with a visiting team of mass media students from Myanmar who traveled to Imphal with renowned journalist and author, Bertil Lintner, posing for a group photograph outside the historic Slim Cottage inside the Kangla.

Our 2nd batch students with a delegation from Japan at the Imphal Peace Museum which commemorates the state's WWII experience. The recently set up Museum is at Maibam Lotpa Ching (Red Hills, Bisnupur District.
Our students and three guests (sitting in the front row), posing for a photograph in front of the two reconstructed Kangla Sha statues (mythical animals that guard the court of the erstwhile kingdom of Manipur). The two original Kangla Sha stadues were destroyed by British troops in 1891, after Manipur lost what is now referred to as the Ango-Manipuri War 1891.