In line with declaration of 2023 as International Year of Millet (IYM) by United Nation, at the behest of Government of India, agriculture department of Manipur Government had also taken up the initiative to promote this crop. However, many farmers are reluctant to cultivate it in large scale due to lack of consumers of the produce.
Millets, one of coarse grains, is believed to be one of the oldest crops of India and was even consumed during Indus Valley civilization. But its popularity has been lost in due course of time because of too much preference on wheat and rice. Nevertheless, the government is putting all effort to bring back this once forgotten coarse grains as nutri-cereals to tapped its multiple benefits.
Millets are primarily a kharif crop in India that requires less water and agricultural inputs and has climate resilient properties compared to other similar staple crops. Viewing the present climate change impact, this crop has a mammoth potential to generate livelihoods, increase farmers' income and ensure food and nutritional security all over the world.
Recognising numerous potentials of millets, the Government of India (GoI) has prioritized it. It was rebranded as "Nutri Cereals" in April 2018 followed by the year 2018 being declared as the National Year of Millets with an aiming to promote it on a larger scale and generate demand. Again, spearheaded by Government of India, 2023 was declared as International Year of Millet by United Nation. Even in state of Manipur, few steps have been taken up to promote millets under scheme of National Food Security Mission.
State Nodal Officer of Millet Promotion, department of Agriculture, government of Manipur, Todinang Panmei said that very few farmers from hill region cultivated millets in Manipur. Following the initiative taken up by Government of India for promotion of millets, Manipur government had started allocating land for cultivation of millets. As the crops can sustain in dry areas, the government has given more preference in such region while selecting land.
"In connection with the International Year of Millet 2023, the state has proposed to cultivate millets in an area of 800 hectares across the state. The break-up of area sizes are 80 hectares in Imphal East/ Jiribam, 50 hectares in Imphal West, 50 hectares in Bishnupur, Churachandpur/ Pherzawl, Thoubal/ Kakching, Senapati/Kangpokpi, Ukhrul/Kamjong and Tamenglong/Noney with 100 hectares each and 120 hectares in Chandel/Tengnoupal," he informed.
He further said that millets can be cultivated through-out the year but it is best during April to June. The seed will be distributed once it is reach in Imphal.
Most of the farmers don't want to cultivate millets as it is not a common or staple food in Manipur. But to promote it, the state government had started conducting awareness programme from village to village on significance of millets as an alternative crop with the changes of climatic pattern. Besides this, information on nutritional value of millets was also imparted. A book on importance of millet will be release soon for farmers and public soon, he informed.
Speaking with Imphal Review of Arts and Politics, Ramhor from Tashar Village, Tushen under Ukhrul District said that along with her family member, she cultivates millet as one of the crops in their farmland. They have been cultivating this crop since the generation of her forefathers. Now they cultivate this crop just to keep this cropping practice alive but not for business purpose.
She further said that they cultivate millets with the seeds they preserve every year. This crop can be grown without much effort and chances of crop failure is also very less. But because of the lack of adequate market to sell it, her family does not give too much focus in cultivating it.
"In my village, some families who knows the nutritional value of millet cultivate it for family consumption. We use it in making porridge, halwa or sometime use as rice replacement. I feel that millet is one of the deprived crops because of giving too much preference to rice and wheat. As such it wouldn't be possible to earn good income in cultivating wheat despite the fact that this crop has multiple benefit like climate resilient property, high nutritional and medicinal values," a married woman who is in her 30s, Ramhor observed.
She suggested that people would surely bring back dishes made of millet as their food items had the government taken some initiative in promotion of millets earlier.
"As an impact of climate change, it is very much difficult to carry out agricultural activities. At this juncture, it is very much necessary to encourage cultivating crops like millet which doesn't require much labour and hard work," she appealed.
Another woman from Chandel who is founder of Zinnim Self Help Group, Wanhring said that millets is one of the items added by their self-help group amongst other crops. They started producing processed food items of millet like juice and millet ball from last three years.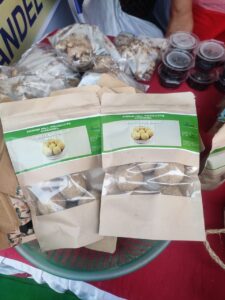 She continued that there is no costumer to sell raw millet but demand for processed millet products is increasing every year. Sometimes it is beyond their capability to meet the demands of such products.
"There are 20 members in our self-help group exclusively run by women from last 10 years. We use to produce various processed items, juice, soap with the help of raw material abundant grow in forest. But from last three years we started cultivating millet in some specific areas. With the training we pursued at KVK Chandel on food processing, our team can now produce processed food items of millet. Otherwise, we wouldn't get any costumer to sell millet in the raw," she explained.
Stating about market, she said that their product had even reach to outside the state. Some relatives, friends of their team and an NGO extended their support in creating market of their product.
Millets can be the future crop if awareness level is enhanced as people who know its values are using the product unstoppably, she suggested.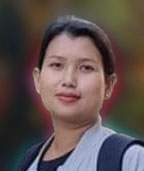 The writer is an award winning reporter