Many married women who had become widows or else are divorcees in their young age are more often than not left condemned to face uphill struggles for survival and dignity. As a support for them, the state government had come up with an initiative for providing shelter homes where they can stay until they find a stable and secure station in life.
Insurgency and armed conflicts were once a major cause for the escalation in the number of young widows in the state. However, today despite improved law-and-order situation in the state, the number of widows continues to grow as a consequence of many other factors, the drug menace being the foremost.
The experiences of widows and divorcees vary according to their socio-economic backgrounds, customs, religions, cultures etc. This is accentuated by the fact that patriarchy is predominant in most of the communities here, therefore violence, both physical and mental, against widows is innated and widely accepted a social norm.
There are many national laws to protect the rights of widows but due to influence of the traditional and customary norms, these are subjects to legally unwarranted compromises. Because of this underlying reason, some of the widows are even disowned by relatives, and they are often forced to join the informal work force as domestic helpers and sometimes the prostitution business.
The state government is also facilitating financial support as pension scheme to widow who are above 40 years. For widow below 40 years, financial assistance of Rs 20,000 in a one-time payment is provided. Swadhar Greh Home under Social Welfare operating in various places of state is providing temporary shelters for these ill-fated women. But the quantum of this support can hardly be enough for deserted or abandoned women.
Interacting with this writer, the director of Social Welfare, Ngangom Uttam Singh, said that the state government hasn't taken up survey to figure out the number of widows in the state. But it is evident that the number of widows, divorcees and separated women has been increasing in the society.
The growing number of women accessing the benefit of the government's widows pension scheme also proves that the state has high number of widows. Currently, around 10,000 widows who are above 40 years are availing state government's pension scheme, while 8013 more widows are getting this benefit from the Central government's widows pension scheme, he informed.
He continued that the government is planning to conduct a survey on the coverage rate of welfare schemes amongst widows. This initiative would help determine the approximate number of widows in the state.
He further said that a widow is prone to become homeless or deserted. It is in view of this that the state government has taken up the initiative of constructing permanent shelter homes for them in four different places of Manipur. They are at Luwangsangbam in Imphal East, Khurkhul in Imphal West, one near DC office of Chandel and Churachandpur.
The homes will be 50-bedded and will also provide space for children of the resident widows. Besides this, training will be provided to the residents to develop suitable skills so they can have independent livelihood means. The government is aiming to complete the project by next year July, he added.
Uttam said that fake encounter or insurgency related issue was one main reason for many young women becoming widows in the state at one point of time. Though law and order situation has been improved tremendously, number of widows is still increasing. The problem of drug menace would be its major contributing factor he said.
As per Hindu Succession Act, women also have rights of inheritance of parental properties. However, for fear of society repercussion, they generally hesitate to make their claim forcing them to live in miserable forsaken conditions, he added, stating that though government will extend support for them, they should also be bold and courageous to claim their rights to their chares of parental properties. They should take legal support from Manipur State Legal Service Authority which will provide help free of cost if their rights are being denied or deprived.
Central Administrator of One Stop Centre, Imphal East, Takhellambam Latarani Devi said that the number of crimes against women in the state has been increasing each year. The case registered in One Stop Centre also known as Sakhi, set up to support women affected by violence both in public and private spaces, within the family, community and at workplace, is ticking up.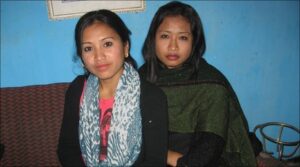 In One Stop Centre, Imphal East which was set up in September 2019, as many as 87 cases of crime against women have been registered till date. Majority of these cases are domestic violence against married women. In 2019 September to 2020 March was eight; 2020 April to 2021 March was 17; 2021 April to 2022 March was 21; 2022 April to 2023 March was 38 and in this running month three cases is registered, she informed.
Latarani said that so far widows hardly come to take support from One Stop Centre. All potential divorcee clients approached by the centre were found with their own solutions. However, their unhealthy relationship with the partner or in-laws are patched up by providing psycho-social counselling. Out of 87 cases registered so far, 83 of them had patched up their relationship while remaining four had filed a case for divorce.
"In the interest of children, most of cases were dealt in such a way that the partners are not separated. Divorce might bring peaceful life to couple but it always hugely impacts children. Children brought up by single parents usually have low self-esteem and psychopathology which can become risks for depression, anxiety, drug abuse etc. As such we tried to settle most of case with restoring their relationship as objective," she explained.
She further said that according to cases registered in their centre, marriage without financial stability, drug abuse are main reasons of domestic violence against women. Most of the complainant of case are between the age of 22- 35 years.
Secretary of Women Action for Development, Mangsatabam Sobita said that there might not be any official data which depicts number of widow or divorcee. However, it is a well known fact that society is witnessing steep increase of young widows or divorcees in the state.
The rise in the number of young widows and divorcees will only bring negative impact to society in the long run. Widows usually suffer a lot in their struggle for survival and to raise their wards. To make their ends meet, situation may even compel them to step into wrong paths. Observing all such consequences and to enable them to have meaningful and dignified life, the state government should take necessary comprehensive step of providing right kind of support, she suggested.
"Widows and divorcees used to face many untold struggles due to absence of support from both their parental sides and their husband's families. Some of them are not even accepted back by their own families to provide them shelter. Such consequences doubled their troubles. Parents should stop treating their daughters like stranger once they get married and should instead support them when they are in distress," she suggested.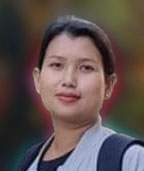 The writer is an award winning reporter