Stating present unrest has hugely impacted the economy of Manipur, Prof Chinglen Maisnam observed that state may face a catastrophic situation if state government does not take up immediate measures to address the worrying economic status of Manipur.
The present violence unfolded since May 3 affected all economic sectors leading to deterioration of labour situation throughout the state and loss of job has become one of the prominent issues. Many people who are living under poverty line are striving hard to meet ends meet. Viewing the severe economic condition of Manipur, it has become pertinent to sort out worsening economic condition with immediate and long-term measures to prevent any wanted fallout.
Prof Chinglen who is presently working at department of Economics, Manipur University informed that the present crisis has led to the loss of many precious life and property. In addition to it, the unrest is taking the economic condition of Manipur to its death-bed which will be needing tremendous effort to upturn it.
He stated that economic condition of state was not so sound even before onset of this crisis. COVID-19 pandemic had also already inflicted a shock to the state's economy and severe stress on state finance.
During pandemic, Gross state domestic product (GSDP) declined from Rs 37681.93 crore in 2020-21 to Rs 32852.46 crore in 2020-21 (projected). Thus, the growth rate drastically declined from 25.06 per cent to 3.34 per cent in the same period. The growth rate further declined to Rs 34929.14 crore from 43121.26 crore in 2021-2022. GSDP was projected at 6.32 per cent in 2021-2022 from estimated 14.43 per cent. According to study, two thirds of people in Manipur reported a decrease in household income from work due to COVID-19 pandemic. Before recovering economic condition, state is again hit hard by present crisis which is very unfortunate, he added.
He said that cumulative loss to Manipur GDSP in 2023 from the crisis could be thousands of crores as the violence has resulted unprecedented loss in all sectors of state's economy. The state is categorically heading towards state of economic stagnation and breakdown. There will be sharp fall in growth rate because of slowing investment growth and reduce consumption demand.
Stating more information on economic status of Manipur, he said that the impact of current violence posed a serious challenge to fiscal position of Manipur. The outstanding fiscal liabilities reached Rs 18,028 crore in 2023-2024 from Rs 15353 crore in 2021-2022. The internal debt also increased from Rs 9967 crore to Rs 12260 crore in the same period. The outstanding liabilities as percentage of GSDP as per the budget document is almost 40 per cent in 2023-2024.
The Manipur budget estimate for fiscal 2023-2024 was Rs 35.022,21 crore. It was less than the revised budget. The budget reflected state's finances are in dire straits with growing debt burden. The ongoing crisis will further deepen the financial and economic stress. The state's retail price inflation for the month of July 2023 was 9.5 per cent. The current price rise would push people into even greater hardship and cost-of living crisis risks.
Pointing out some of consequences that may occur in near future of driven by present pathetic economic scenario, he said that this worsening financial status of state may create so many social issues, crime, starvation in future. The state government should come up with concrete plan and policies in order to prevent any unwanted outcome.
While sharing some of his suggestion, he said that problem has to deal with immediate measure and long-term measures. For immediate measure, effective implementation of Mahatma Gandhi National Rural Employment Guarantee Scheme. The said scheme is one of the main avenues to provide job to poor people in rural areas by central government. But unfortunately, Manipur government allegedly failed provide job for even 10 days under this scheme. It seems the centre has allegedly stopped releasing fund to state under MGNREGS for reportedly not submitting utilization certificate.
Any state that undergoes disaster can extend MGNREGS working days up to 150 days. The state government should capable enough to approach the central government to avail the benefit as present unrest of Manipur is more or less similar to disaster like condition. This scheme can be a tool to address present economic shocks, he added.
He also said that the state government should initiate the distribution of essential items under public distribution system (PDS) just the way it was provided during COVID-19 period. The state government should also consider about waiving loan of all loan borrower. Above all, the state government should be urged for special package from central government to repair the loss incurred by current crisis.
The state government should carry out proper assessment of losses that people of state have suffered and take up recovery measures at earliest. The policy makers and planners should formulate a comprehensive strategy for speedy economic development, he added.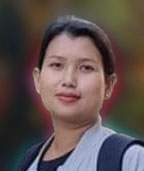 The writer is an award winning reporter