Manipur Bharatiya Janata Party (BJP) chief spokesperson Chongtham Bijoy who claims to have been a member of the party for 27 year was expelled from the party for six years on Friday for alleged disciplinary breach.
Bijoy reacted to his expulsion by alleging that the state BJP is like a wolf in sheep's clothing and termed its members as all 'nakali BJP' (fake BJP) who only know how to get benefits behind the party.
An order issued by state BJP president A Sharda Devi mentioned that Bijoy was expelled from the primary membership of the party for six years with immediate effect for violation of the party's rules and regulations under Article XXV, breach of discipline clause (b) and (d).
Bijoy told the media at his residence located at Lamphel that the reason for his expulsion as mentioned in the order was completely false and charged that he was expelled under vested interests.
Under the party's constitution, it is mentioned that if a primary member is to be expelled, then certain procedures are to be followed. At first, an explanation call is to be made from the party against the said member; it should be discussed by the state disciplinary action committee and the findings are to be sent at the central disciplinary action committee, he said. By skipping all these procedures, the order was issued and there could be some conspiracy behind this from the big powers of BJP, he added.
He said that he recently announced that he will not support the BJP candidate of Uripok assembly constituency and will either cast his vote for NOTA or will not cast at all.
"I am very happy that I served BJP selflessly for the past 27 years," Bijoy said.
Pointing out that the real BJP stands against black money, corruption and dynastic rule etc., he questioned whether the state BJP stands for the same.
ECI Revises Poll Dates for Manipur
The Election Commission of India on February 10 issued revised dates for the 12th Manipur Legislative Assembly Election 2022. The first phase election has been rescheduled to February 28 (Monday) and the second phase to March 5 March (Saturday).
The first phase election was earlier scheduled for polling on February 27, which falls on a Sunday and the second phase was scheduled for polling on March 3.
SC Directs MPSC to Conduct 2016 Main Exam Afresh
The Supreme Court on February 11 directed the Manipur Public Service Commission (MPSC) to conduct Manipur Public Service Commission 2016 (Main) examination afresh within four months from the date of its order.
The double bench comprising of Justice AM Khanwilkar and Justice CT Ravikumar made it clear that only those candidates, who were successful or unsuccessful, who appeared in the main exam conducted in 2016 will be eligible to appear in the proposed examination.
The Supreme Court also directed that if the candidates, who were already appointed on the basis of the result of the main examination in September 2016, are successful in the re-conducted main examination then they would be given the continuity of service and consequential benefits after being appointed against the concerned post.
"We make it clear that for the nature of order that we have passed, we have not dilated on the grievances made in the review petition or for that matter the present special leave petitions (SLP) by the concerned petitioners nor be understood have affirmed the opinion of the High Court on those aspects. In other words, all questions raised in the present set of special leave petition are left open," said the bench.
The direction was issued during the course of hearing of the SLP filed by the state of Manipur assailing Manipur High Court's order (dated Oct 18, 2019) of quashing MPSC 2016 (Main) examination with directions to conduct the Main exams and the SLP assailing Manipur High Court's order (dated Dec 17, 2020) of dismissing the review petitions seeking review of October 18, 2019 order.
HC Declares Dipu Gangmei's Integrity Certificate Invalid
Justice Lanusungkum Jamir of the High Court of Manipur on February 8 passed an interim order with a direction that the letter issued by the Director of Vigilance and Anti-Corruption Department, Manipur on December 13, 2021 to Nungba AC BJP candidate Dinganglung Gangmei aka Dipu Gangmei cannot be treated as an integrity certificate.
A social worker, Alan Kamei Aka Majalan Kamei, had filed a petition before the High Court of Manipur against Kakching DC Dinganglung Gangmei aka Dipu, the then Chief Executive Officer of Tamenglong, appealing to cancel the vigilance integrity certificate issued by Director of Vigilance and Anti-Corruption Department, Government of Manipur.
In the petition, Kamei stated that the vigilance integrity certificate was issued against an order passed by the court. It has also failed to run in consonance with provision established under the Central Vigilance Commission Act, 2003, the petition stated.
The superintendent of police, Vigilance, Manipur had failed to consider the report lodged by Alan Kamei (the petitioner) under which a vigilance inquiry against Dipu Gangmei was already set forth in the Vigilance case at the time of issuing the vigilance integrity certificate in favour of Dipu Gangmei, the petition stated.
It also alleged that Dipu Gangmei, in connivance with ADC members, misappropriated a sumptuous amount of Rs 13 lakh by implicating Alan Kamei as work agency corresponding to three works namely development or maintenance of cremation ground amounting to Rs 10 lakh; Construction of drainage or water storm drainage amounting to Rs 3 lakh.
Militant Campaigning For BJP and NPF, Alleges NP
The National People's Party (NPP) on February 8 alleged that several militant organisations are openly campaigning for ruling Bharatiya Janata Party (BJP) in Manipur and has demanded adequate security cover for its candidates in the 12th Manipur Legislative Assembly election 2022 to be held on February 28 and March 5.
The NPP, itself an ally of the ruling BJP for the last five years in Manipur, has also urged the authorities to push back all militants in that state to their camps and seize all arms from them for a free and fair election. A formal complaint was also lodged with the state's election office and the Election Commission on the issue.
The NPP made the demand following reports of armed militants campaigning openly for BJP and Naga Peoples Front in Manipur for the ensuing election.
In a press release issued on February 8 by Media & Communication Cell of National People's Party said, "The outfits namely KNF-MC, KNF-Z, UKLF, KNA and the HPC (D) have threatened our candidates in different constituencies and have openly come out to support our opponent candidates from BJP and NPF."
According to the NPP, which is contesting in 41 out of the 60 constituencies in Manipur, cadres of the HPC (D) are moving around with arms and intimidating voters and village chiefs to vote for BJP candidates.
Underground group like KNA and UKLF who are under SoO agreement are threatening our party workers and village chief to support BJP candidate Letpao Haokip in Tengnoupal constituency. At Tamenglong constituency, armed militant groups are campaigning for the NPF and BJP candidates, while KNF-MC and KNF-Z leaders have allegedly threatened NPP workers at Henglep, the release added.
The NPP also sought additional security cover for sitting MLA Yumkham Erabot whose security cover was reduced recently. BJP MLA Erabot was denied BJP ticket and joined the NPP and contesting for Wangkhei Assembly Constituency.
No Children in Street Situations in Manipur, NCPCR Reports
Four states in India's Northeast – Arunachal, Manipur, Mizoram and Sikkim, have no children in street situations, according to the National Commission for Protection of Child Rights (NCPCR).
The NCPCR data on children in street situations mentioned three categories: (1) children living on the streets with their families, (2) children stay on the streets in the day and are back home in the night with their families who reside in a nearby slum/ hutments (3) Children without support living on the streets all alone.
According to the State/UT-wise data as of January 11, 2022, there are no reports of children in street situations in Arunachal, Manipur, Mizoram and Sikkim in Northeast India. However Assam has a total of 151 children in street situations, while Nagaland has one, Meghalaya has five and Tripura has 14 in total.
India has a total of 9,945 children in street situations, as per the data mentioned in the NCPCR portal – Bal Swaraj as on 11.01.2022, reports said.
Locals Protest Against Bomb Threat to BYJM President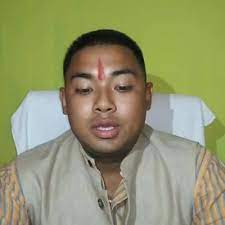 Locals of Wangkhei Ningthem Pukhri Mapal Lane-1 in Imphal East staged a sit-in-protest against leaving a hand grenade allegedly by miscreants at the gate of the residence Bharatiya Janata Yuva Morcha (BJYM) President Manoharmayum Barish in early hours of February 9.
Reports said, a VDF personnel stationed at Barish's residence found the bomb placed at the gate of the house of Barish at Wangkhei Ningthem Pukhri Mapal Lane-1, under Porompat Police Station in Imphal East. He spotted it when he came for the day's duty as security at the residence of Manoharmayum Barish, son of M Balaraj. The grenade was put inside a can filled with nuts and bolts and left in front of the gate, the police said.
Later, a bomb disposal squad of the Manipur Police collected the bomb at 7.5 am and disposed of by detonating it at Tharoi Sibi Ching near Navodaya Vidyalaya, Yaralpat at 8.30 am.
The BJYM president Barish told the media he had received threats from different UG groups as the Legislative Assembly Election 2022 draws near, reports added.
Henry Has 12 Pending Criminal Cases
Former Congress MLA Okram Henry, who recently was given the BJP ticket for Wangkhei Assembly Constituency (AC), has 12 pending criminal cases against him which includes the infamous Imphal Airport drug haul case that took place in 2013.
He is the nephew of former Chief Minister and Congress Legislature Party (CLP) leader Okram Ibobi. He got the BJP ticket of Wangkhei AC for his role in saving the present BJP led government under the leadership of Chief Minister Nongthombam Biren by outsmarting the sitting BJP MLA Yumkham Erabot and Thangjam Arunkumar, who was also an aspirant of BJP ticket.
Poppy Plantation Destroyed in Churachandpur
A combined team of Churachandpur district police, 1st Indian Reserve Battalion (IRB) and Narcotic and Affairs of Border (NAB) destroyed a poppy plantation at the hills of Changpikot, Thingchom and Saidan Village under Saikot sub division on February 9 morning.
Reports said the total area destroyed is estimated to be around 20 acres which may be approximately valued at Rs 1 crore. This was the second time the Churachandpur district police destroyed poppy plantations this year. The destruction of poppy plantation was carried out in the presence of executive magistrate Salam Ibocha.
The first drive was carried out on February 1 when 18 acres of Poppy field were destroyed. There was no arrest on February 9 but they have seized a sample of poppy for evidence, reports added.
AR Busts Militant Hideout, Seizes Arms and Ammunition
The Assam Rifles of Keithelmanbi Battalion under the aegis of IGAR (South) in a joint operation with Manipur police busted a militant hideout in Leimaram Makha Leikai of Bishnupur district on February 9.
Reports said during the operation launched following input from specific intelligence, the AR and Manipur police team seized a large amount of arms and ammunitions comprising three 9mm pistols, two hand grenades, one radio set, six detonators, half kilogram explosive, M-79 grenade launcher rounds and one safety fuse.
Reports further said it is suspected that the terrorist cache was to be used to disrupt the ongoing elections process. The seized weapons and ammunition were handed over to Nambol police station for further investigation.
Manipur Lokayukta Orders Probe
Manipur Lokayukta on February 7 directed Kakching SP Shrey Vats to investigate an alleged fund embezzlement case in connection with the installation of 33 kV sub-station project in Chakpikarong, Chandel district.
For proper investigation of the case, the Lokayukta has recommended the State Government not to allow Managing Director of Manipur State Power Company Limited (MSPCL) N Sarat Singh to function as its managing director. It recommends to entrust the function and duties of the said post to an official deem appropriate by the state government till the completion of an ongoing investigation.
Manipur Lokayukta stated that as per a report of the inquiry officer, many documents in relation with the present project i.e. installation of 2 x 1 MVA, 33 kV Sub-Station along with the associated 33 kV line and related works at Chakpikarong in Chandel, executed under the work order dated September 25, 2009 are suspected to be manufactured and recently created ones. Many of the important documents like Measurement Books (MBs) are missing and also many of the officers under the managing director are suspected to be involved in concealing/misplacing and destroying or manufacturing important documents, it stated.
Independent Candidate of Jiribam Held
Independent candidate of Jiribam Assembly Constituency Abujam Umapada Luwang was arrested at Harinagar in Jiribam district by a police team led by additional SP of Jiribam police AK Sadananda on February 8.
Reports said Umapada from Sorok Atingbi Hilghat in Jiribam district was a BJP ticket aspirant before joining the fray as an Independent candidate. He was arrested on a bailable warrant by the police team that was waiting for him at a helipad in Harinagar at around 11 am.
He was later produced before the Civil Judge Junior Division/ Judicial Magistrate First Class court of Jiribam district. The reason behind his arrest is yet to be ascertained.
Umapada was arrested, following a reference to Case No. CS/0094997/16 forwarded by the Metropolitan Magistrate of Kolkata Court. He was later granted a security bond bail by Civil Judge Junior Division/ Judicial Magistrate First Class court, reports added.
Speaking to the media upon his exit from the court, Umapada raised suspicions that some individuals might have conspired against him for contesting the election. Disclosing that he had once lodged a case in connection with an issue related to Kolkata bank, he said that it was not a consequential matter, reports added.
MPCC Lodges Complaint Against 'Manipur With Modi'
The Manipur Pradesh Congress Committee (MPCC) has lodged a complaint against the allegations and visualisations of Congress party and its leaders in a derogatory manner in social media by the BJP on a Facebook page called "Manipur with Modi", terming it "baseless".
The complaint was lodged by general secretary (admn) Hareshwar Goshwami on February 10 to the chairman of State Level Media Certification and Monitoring Committee Office of the CEO, requesting for immediate ban or blocking of the said page.
The complaint mentioned that there are a lot of baseless allegations and visualisations in a derogatory manner of the Congress party and its leaders, including former chief minister Okram Ibobi, MLA Okram Surjakumar and many other Congress party candidates on the Facebook page.
"This unbecoming act of the BJP will definitely affect and influence the morale of the voters and such obnoxious propaganda at an online platform is against the spirit of free and fair elections in the state…The malicious, unethical and diabolical propaganda by abusing the authority of the party in power is against maintaining a level playing field which is assured by the ECI", the complaint stated.
The complaint requested the committee to immediately monitor the Facebook page and verify the veracity of the complaint and take punitive action against the Facebook page, its admins and immediately ban or block the page to enable to bring about an atmosphere conducive to conduct free and fair elections in the state in the larger interest of democracy, it added.