Bernard Williams suggested that "our life accrue meaning over time, and therefore the story of self is not complete until it experiences old age−the stage of life that helps us grasp who we are and what our life has meant." One of the most relevant global phenomenon of the 21st century is the growth of older population. In the past century, throughout the history of mankind, population age structures were comparatively young, but now, countries are moving towards a significantly older population. It is safe to say that the primary driver of population ageing is low fertility (declining birth rates), increased longevity and lower mortality rates, resulting in age structures having fewer children and comparatively more elderlies. We need to note that women make up the majority of the elderly in most countries, as typically women survive their partners, and thus, ageing will affect women more than men all around the world.
Now that we are living longer, so many books about living longer have been published, in fact, Constance Rooke, the Canadian critic in 1992 coined the term "Vollendungsroman," somehow complementing "Bildungsroman," to represent novels about the end of life (novel of completion or winding up). Looking back, as early as the nineteenth century, we witnessed the roles of older characters mostly appearing ugly, weak, greedy, cruel and evil in children's story books. This has definitely scarred the general minds with the fear of ageing, death and the ugliness of old bodies. To emphasize further, many stories composed primarily for children have negative depictions of ageing, which creates mindless "age ideology" that easily stigmatizes the stages of life, especially old age. Since literature plays a big part in shaping the attitudes of the young, positive examples of aging characters need to be presented in order to overcome the barriers that unfortunately leave gaps between the young and old. Nonetheless, the rude awakening to ageing can be a very hard blow to many, since it has the power to rupture one's sense of identity drastically.
The occlusion of old people by the society is an issue that needs to be visited, re-visited and given serious attention. A generation that proudly talks about inclusion of different people within the society has unfortunately forgotten to include the decrepit. In a fast pacing world, the slow steps that hinders sidewalks, childish repeated small talks, expensive health services, lack of companion with depletion of memory hinders society's growth. Thus, "sans everything" is a stage that all men have come to detest and fear, it is the opponent of youth, where the young always triumphs. It is true that 'beauty is just skin deep', but the society doesn't go easy on women ageing, "Men don't age better than women, they're just allowed to age" (Fisher). It is a pity that we have heard and read stories about illiterate societies in the olden days portraying old women as cursed beings with wrinkled skins accused of practicing witchcraft because they have outlived their husbands, or sometimes, unfortunately, children. In a patriarchal society like India, where women are encouraged to be subservient, nurturing and to go mild on being career driven, growing old with no financial literacy nor assets have proven to increase dependency. With no skills to manage finance, nor having shared any responsibilities on it, the task becomes too taxing for many old women.
Therefore, the plastic culture has taken over the market, the facelift… name the rest of the procedures, as a business is booming. Cosmetic surgery profession revenues have increased each year for the past decades. Though many people who have been seeking emotional salvation and contentment with self through all the surgical procedures have ended up more frustrated. The world isn't willing to age, the enterprise for the elixir of youth has made the mass vicious. Maybe, just maybe, we are foraging through the wrong places. It is said that ignorance is the most violent element within a society (Goldman). Optimistic, cheerful thinkers who look forward to tomorrow despite life's challenges, "I've got to get back on the job." "I've got to get out of here so I can accomplish my goal" are the epitome of rapid healers, the ones who have found the elixir, because this same energy 'the feel good energy' heals wounds faster, we become more resistant to disease, we recover from any kind of stress faster. In Proverbs 17:22 it says "A merry heart doeth good like a medicine: but a broken spirit drieth the bones." If we think humans as goal strivers, the need to look forward to the future with joy, anticipation or simply look forward to all the simple pleasures of life, while striving to give our service back to the society can definitely help calm the emotional well-being, taking on a vital role in antiaging or longevity.
A personal note on the gap between youth, old age and society: the broken bridges that needs mending. Since "We age not by years but by events and our emotional reactions to them." (Hustschnecker, 280), delinquent youths and the old in general have gone through suicidal odyssey, displacement of identity, reclusion against itself due to the harsh critics that easily strip them naked without empathy leaving them with total darkness and hopelessness. Recreational centres for the old with scheduled activities will be a safe haven where they can create friendship and get busy practicing new skills too! Instead of loneliness eating them away at the corner, perfectly imitating the furniture. While juveniles must give back their mandatory services under proper guidance in centres (old age centres, destitute homes) that need them, say in Naga homes, grandparents love reading/listening to scriptures but are illiterate or have become too frail to take up the task, the youths can read to them. How small the community service might look like, ripples spread. "You live through that little piece of time that is yours, but that piece of time is not only your own life, it is the summing-up of all the other lives that are simultaneous with yours… .What you are is an expression of History." (Warren)
According to Roger J.Kreuz, one skill that doesn't diminish with age is our language abilities, one study, for example, found older adults living in a retirement community near Chicago had an average vocabulary size of over 21,000 words. The researchers also studied a sample of college students and found that their average vocabularies included only about 16,000 words. Language is a constant companion throughout our life journey, so it is not a surprise that it is interwoven into our health and longevity. Thus, making use of the ability to read and write is of profound importance since it helps in the prevention of cognitive decline. Language mastery is a lifelong journey. According to a large scale study conducted by the Yale University School of Public Health, it is found that people who read books at least 30 minutes a day lived, on average, nearly two years longer than non-readers. Reading fiction, on the other hand, has been associated with a longer lifespan. The researchers suggest that the imaginative work of constructing a fictional space in our minds help grease our cognitive wheels. Studying a foreign language during older adulthood has been discovered to improve the overall cognitive functioning. Therefore, in order to age well, we need to keep writing, reading, and talking!
I like to emphasize that ageing is natural and thus, the stigmatization of it must end. The isolation of older persons from our societies have widen to a great extent. We should keep in mind that they are the pillar and voice of the society, we are here today only because of them. Concrete measures must be taken for addressing age-based discrimination, furthermore, policies on lifelong digital learning opportunities and affordable long-term health care systems must improve, even though supportive pensions have been helping them, are we really prepared with the increasing physical and mental multimorbidities among the ageing population? Impactful messages must be spread to sensitise the community about ageing population and the values of filial piety must be revived. As people live longer, it is vital that they can have access to quality health services, while dignity and respect must be the cornerstone of care for both the elderly and carers (formal and informal). Home care is mostly carried out by women, which should not be gone unnoticed, their services must be recognised and given due credit by the community. Both the elderly and the carers must be invested and protected by the society at all cost.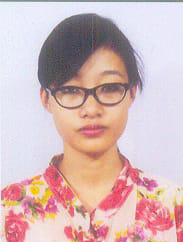 The writer is an Assistant Professor English Department, St. Joseph College, Ukhrul.